Soundscape Product Listing
---

The Latest Advancements from Clear Audio Tonearms
Clearaudio Linear Tracking Tonearms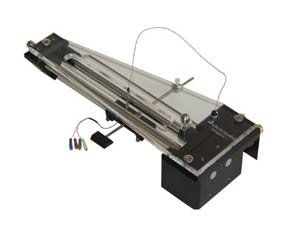 Tangent
The Tangent tonearm gives you all the technical and design benefits of all the linear tracking tonearms from Clearaudio, but at a very reasonable price. It uses the same Titanium armwand that the TQ-I uses, and even has a set of female RCA jacks on the back, which allow you to use any cable you prefer.

Soundscape Price: $2,500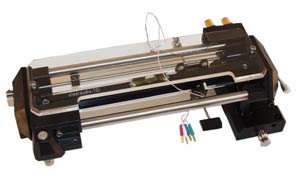 TQ-I
The TQ-I has been in the clearaudio line since the mid 1980s. In this time it has evolved, but has been the foundation of all research and development, which has lead to such designs such as the Master TQ-I. The newest version of this design, the TQ-I represents all of the best design philosophies to date.

Soundscape Price: $4,000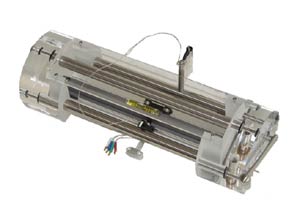 Master TQ-I
The Master TQ-I represents the pinnacle in performance of the linear tracking arm design. It incorporates some completely new designs, which include a Quartz armwand and Quartz shafts for the arm carriage bearings to roll on. The Master TQ-I truly represents the reference in musical reproduction.

Soundscape Price: $8,000
Clearaudio Pivoted Tonearms
Not sure that you're ready for a linear tracking tonearm? If so, no problem. Clearaudio offers a variety of pivoted tonearms to suit any audiophiles' budget. From the new Unify uni-pivot tonearm that offers performance not before realized at its price point, to modified Rega tonearms that increase the level of performance from an already great sounding product.
Two bearing designs are commonly available in pivoted tonearms: unipivot and multi-point bearings. Unipivot designs have a single point of contact, minimising friction for clear, open musical sound.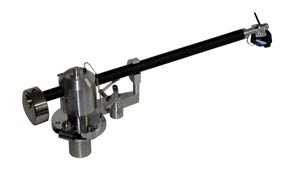 Unify
The entry into high-end music reproduction is now possible with the new "Unify" Tonearm by Clearaudio. The unique design is built around a unipivot sapphire bearing that sits on top of a precision hardned steel spike. This beautifully finished tonearm offers all the various adjustments necessary, including VTA, anti-skating and Azimuth.
Distinguished construction features of the Unify tonearm include a stainless steel base, and aluminum tonearm bearing housing, and a carbon fibre tonearm tube. The quality of construction and low bearing friction produces world-class sound.
The Unify is available either hard-wired with our Sixstream cable or terminated with an RCA junction box.
**Now available** 12 and 14 inch versions

Soundscape Prices:
9" $1,250
12" $1,600
14" $1,800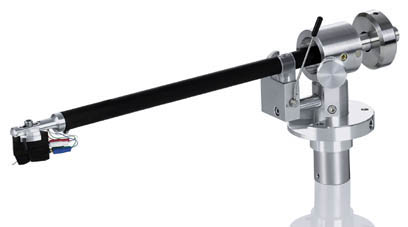 Satisfy Aluminum
Technical Data:
Effective Tonearm Mass: 9g
Cartridge balance range: 2.5g - 17g
Vertical tracking force (at min. cartridge weight): 3g
Null points: Inner : 63.6 Outer: 119.5
Audio lead:
Length (off tonearm): 1m clearaudio
Sixstream cable fitted with clearaudio MPC connectors or RCA termination box.
Capacitance: 260 pF/m
Resistance: 100 Ohms
Overhang: 17.5 mm
Effective Tonearm length: 9 inches (230 mm)
Distance from pivot to stylus: 222 mm

Soundscape Prices: $1000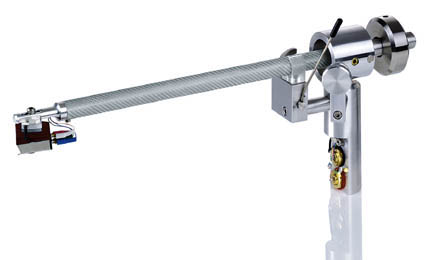 Satisfy Carbon Fiber
Technical Data:
Effective Tonearm Mass: 9g
Cartridge balance range: 2.5g - 17g
Vertical tracking force (at min. cartridge weight): 3g
Null points: Inner : 63.6 Outer: 119.5
Audio lead:
Length (off tonearm): 1m clearaudio
Sixstream cable fitted with clearaudio MPC connectors or RCA termination box.
Capacitance: 260 pF/m
Resistance: 100 Ohms
Overhang: 17.5 mm
Effective Tonearm length: 9 inches (230 mm)
Distance from pivot to stylus: 222 mm

Soundscape Prices: $1200
Satisfy Satinee Wood $1400
Satisfy Ebony Wood $1400
Rega tonearms
The direct rewired RB 300 Sixstream updates a popular tonearm with a special graphite finish which provides added resonance control. Clearaudio rewires the arm with the Sixstream, a 6 conductor, teflon insulated wire as a continuous run from the headshell leads to the hardwired 1 meter cable terminated with Clearaudio MPC RCA plugs. This tonearm is at home in any high quality analog system. We also offer rewiring for both the RB 250 and RB 300 with our Quint wire. Soundscape Prices:
RB250 $400
RB250 w/Quint cable $700
RB300 w/Quint cable $900
RB250 w/Sixstream cable $1250

Extended Warranty
---
Last Update: April 4, 2007

---

1044 Fourth Street, Santa Rosa, CA 95404
Phone/707-578-4434 or 800-450-HIFI
marcs@sonic.net