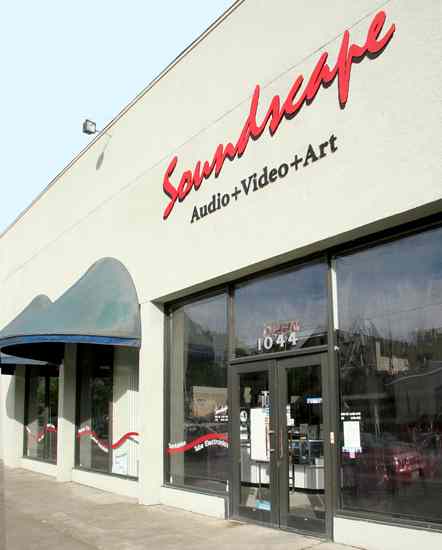 Gallery of Unique Audio+Video+Art
1044 Fourth Street, Santa Rosa, CA 95404
Phone/Fax/Data 707- 578-4434 or 800-450-HIFI
:marc@soundscapeav.com
California Contractors License #:606648
Store Hours: M-F 11 to 7, Sat 12-5, Closed Sunday
Serving California since 1974 - and the World Wide Web since 1994



---
What our Customer's Have to say about Us.
CUSTOMER COMMENTS
---
We are Proud to be recognized as a
Last year GENESIS TECHNOLOGY sent out a customer survey.
Nearly 800 questionnaires were sent out to old and new Genesis customers,
and 50 were filled in during CES in Las Vegas.
One question asked: "Name one GREAT retailer that you trust and would buy from".
The winner - Audio Limits! Second and third place were Lyric and Soundscape respectively.
We are proud to be ranked among the very BEST Audio Dealers in the USA!
We've were voted by the readers of the Bohemian Newspaper
The Best Audio/Video Dealer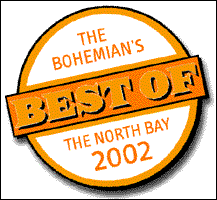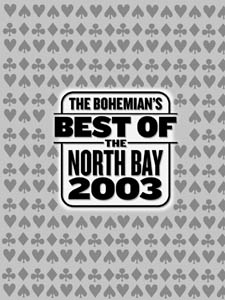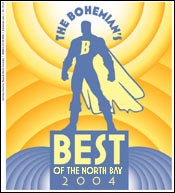 Voted Best in the North Bay three years in a row
then they stopped!
We are now the last remaining independant HiFi store in the county.
We've been recognized by Home Theater Magazine as a
Home Theater Distinguished Dealer!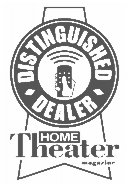 PLUS:




A Certified Safe Shopping Site
Our Policy is to treat our customers like we want to be treated.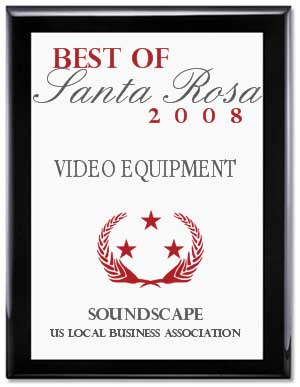 ---
This is a warning to all Internet users. Because of the huge amount of consumer fraud that is occurring daily - avoid unauthorized dealer sites. A good example of a corporate consumer warning is at Parasound.
Our service department is warranty for many lines (some we no longer offer), and has gotten several notices from companies as; AR, Denon, Harman/Kardon, Klipsch, McCormack, NHT, Onkyo, Quicksilver, Yamaha and others indicating that these factories will not pay for any service of equipment purchased through any source other than a factory authorized dealer.
This is a serious issue and one most consumers are not aware of. Regrettably, asking the dealer isn't enough. The consumer is responsible for verifying that they are buying from an authorized dealer. That means either checking the individual factory web sites or calling the factories yourself. There are numerous well advertised sites that are not authorized by the respective factories to sell many of the products they offer for sale. PLEASE BE Careful.
---
PRIVACY POLICY
Any and all information supplied to Soundscape will be held in strictest confidence.
We DO NOT sell or share this information with ANYONE.
---
The Soundscape Difference
You're invited to experience a truly unique AUDIO/VIDEO store. If you're considering upgrading your old audio/video system or starting a new one from scratch, please contact me and let my 44+ years of experience work for you. I promise personal attention, honest advice and competitive prices. I look forward to hearing from you. Call me at 1-800-450-4434

President/General Manager

Last Update: March 29, 2013


Marc Silver
President/General Manager
If you don't see it... ASK! We carry many small items which are not listed. Also, though we work on updates daily (as time permits), we know that our pages are never completely up to date. If you find an error please accept our apologies, and please let us know!
We also leave old pages of discontinued merchandise as they contain valuable information that would be otherwise unavailable.
---
If your considering installing any audio/video gear in your home,
read this article for help!
---
Shortcuts to What We Sell
Speakers (Conventional): Definitive Technologym, Earthquake, Epos, KEF, Klipsch, Martin Logan, Nola, Paradigm, Parasound, Phase Technology, Polk LSi, Swan, Usher, Wharfedale, FAQs about speakers
Speakers (Esoteric): Genesis Advanced Technology, KEF, Klipsch, Martin Logan, Nola, Paradigm, Phase Technology, Swan by HiVi, Usher
Subwoofers: Definitive Technology, Earthquake, Genesis Advanced Technology, Martin Logan, Nola, Paradigm, Velodyne
Solid State Electronics: Adcom, B&K, Creek, Denon, Esoteric by Teac, Marantz, McIntosh, McCormack, Parasound, Pioneer, Roksan, Sherwood, Vincent, Wadia, Yamaha
Tube Electronics: McIntosh, Pacific Creek, Rogue, Quicksilver

Analog Electronics: AudioTechnica, Benz-Micro, Clear Audio, Decca, Denon, Dynavector, Grado, Goldring, Hanns Turntables, Music Hall, Ortofon, Parasound Phono Stage, Philips, Pro-Ject, Roksan, Stanton, Quicksilver, Sherwood, Sumiko, Thorens, Whest, TURNTABLES, ULTIMATE RECORD CLEANER
Digital Electronics: Denon, DVDO, Esoteric by Teac, McCormack, MSB Technology, Parasound, Pioneer Elite, Roksan, Sherwood, Thorens, Wadia
HDTV: Video: Draper Screens, Plasma HDTV Technology, Hitachi, Plasma Displays, Samsung, Vutec
Plasma/LCD Displays:C-Ceed 201-inch LED display, Plasma Frames, Chief Plasma Frames, Hitachi Plasma Displays, NEC Plasma Displays, Panasonic Plasma Displays, Phillips, Pioneer Plasma Displays, Samsung, Sharp, Sony Plasma Displays, Video Line Doublers, Plasma Overview , Hide your Plasma or LCD TV Monitor, Audio Solutions, Sound beyond the Bar
Cooling Solutions: Active Thermal Management, FATCAT
Video: Chief Plasma/LCD Frames, Dalite, Denon, Draper Screens, DVDO, Hitachi, Philips, Pioneer, Plasma Flat Screen TV
ProSound/Disco & Lighting : AudioTechnica, FATCAT, Nady, Ortofon, Parasound, Stanton
Cables: Apature, Ethereal, Illuminati, Kimber Kable, Monster Cable, Nola, Nordost, Tara Labs, UltraLink DVI Cables. XLO
Power Conditioners: Monster Power, Panamax, Pure AV, Richard Gray Power Company, Tara Labs
Stands and Racks: BDI, Bell'o, FATCAT, Haropa, Lovan, Plasma & LCD Mounts, Sanus, Salamander, Sonus, Studio Tech, Target, VTI
Custom Installation/Security :Active Thermal Management, FATCAT, NuVo, Parasound, Phoenix Gold, Plasma & LCD Mounts, Russound, Sonance, Stereostone, Terk, Xantech

Headphones & Accessories: Active Thermal Management, Analog Expert, Audio-Technica, FATCAT, Grado, Monster Power, Nordost, Panamax, Pioneer, Plasma & LCD Mounts, Sennheiser, Terk, Thorens, ULTIMATE RECORD CLEANER, Wadia
---
Custom Home Theater Cabinetry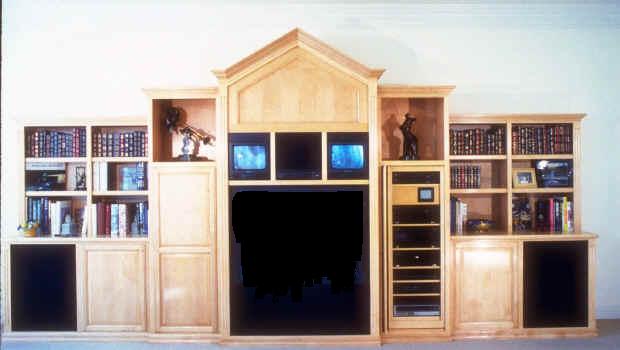 Call for information


UPS Shipping Calculator - at UPS

UPS TRACKING


Simple Explanations of Audio/Video Terms
---
Links to Other Sites
Audio/Video Sites of Interest
Audio Manufacturers/Distribution
Publications
Hobby Sites
Classifieds
Music Services/Labels
How much is it US Dollar to (?) conversion guide.
Need Audio Repair Help and your out of our area?
---
For those who want to subscribe to Audio Publications!
Here's a link that might help!
---

1044 Fourth Street Santa Rosa, CA 95404
Phone/Fax 707-578-4434 or 800-450-HIFI
marc@soundscapeav.com



E-mail Soundscape
---
---
What ever you want:
HIFI, Stereo, Audio, Home Theater, Dolby Surround, Pro-Logic, THX,AC-3, Dolby Digital, Video Equipment, TVs, Video Projectors, VCRs, Laser Disc Players, DVD (Digital Video Disc), Receivers, Integrated Amps, Power Amps, Pre-amps, Tuners, CD Players, CD Changers, Cassette Decks, Turntables, Cartridges, Accessories, Multi-zone Music Systems, Video Distribution, Wireless Remote, Wireless Speakers, Headphones, Inwall Speakers, Outdoor Speakers, Volume Controls, Infrared Products, Antenna Systems, Satellite Systems, DSS, Direct TV, Wire and Cable.....
We have it at a fair price with lots of FREE ADVICE!